On the whole earth
there is one and only systemMbr> we cannot replace.
It is called ecosystem.
This is why we committed ourselves to protecting it at each stage of our production process. In a way that respects the natural and social environment, Exalco – identical to the replacement of systems – invests in green energy and sustainable development with the aim of producing 100% "green" aluminium in the next 3 years, i.e. aluminium systems with a zero energy footprint. For a more sustainable future in the irreplaceable ecosystem of Earth!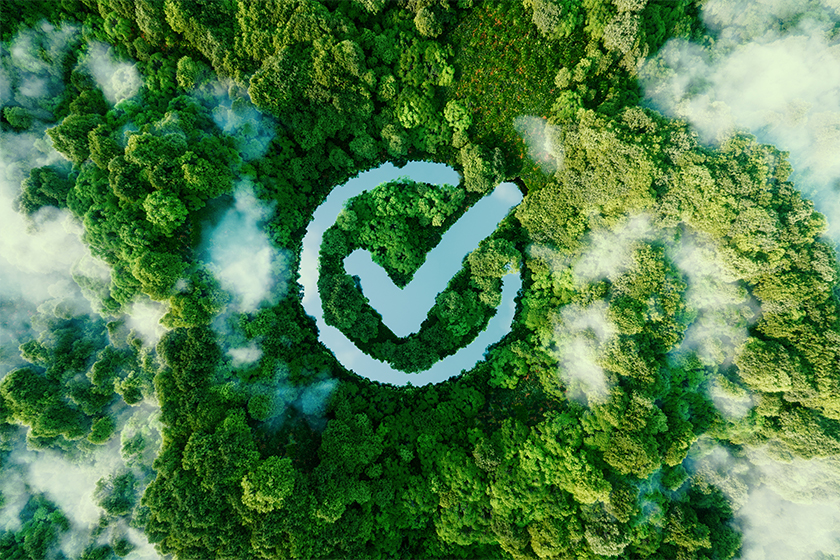 SUSTAINABILITY IN PRACTICE
For almost 50 years, Exalco has provided our houses with high-quality aluminium systems protecting our lives in them. By extending our approach to environment, we develop sustainability practices by creating appropriate conditions and infrastructures for long-term prosperity, for a better "greener" planet.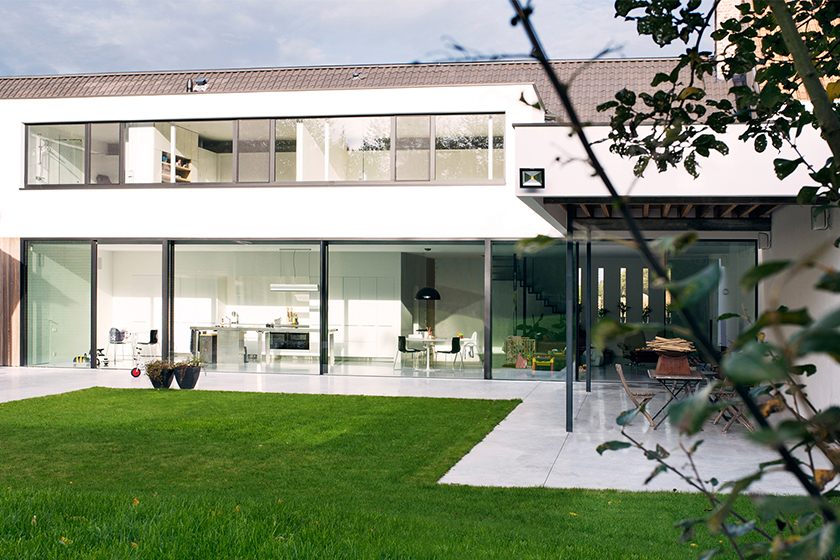 A house in Belgium
International Standard Certification
Exalco has been certified in accordance with the International Standard ISO 14001:2015 for Environmental Management and the International Standard ISO 50001:2018 for Energy Management. We contribute every day to energy saving, minimisation of carbon footprint and reduction of consumption cost by promoting sustainable energy use.
Recycling
We recycle 100% of scrap arising from the primary (in collaboration with "EPALME" company) and secondary raw material production, such as paper, plastic and wood (in collaboration with various recycling companies) and we apply pyrolysis process for waste management (where residual waste is delivered to "POLYECO" company) by contributing to the improvement of life quality and the creation of a clean environment.
Installation of photovoltaic plants
For the production of "green" energy, Exalco has installed photovoltaic systems in the industrial roofs of factories and in privately-owned photovoltaic parks by generating power for private use. Nowadays, 50% of energy we consume comes from renewable energy sources. Our aim is to meet 100% of our needs within the next 3 years (2024).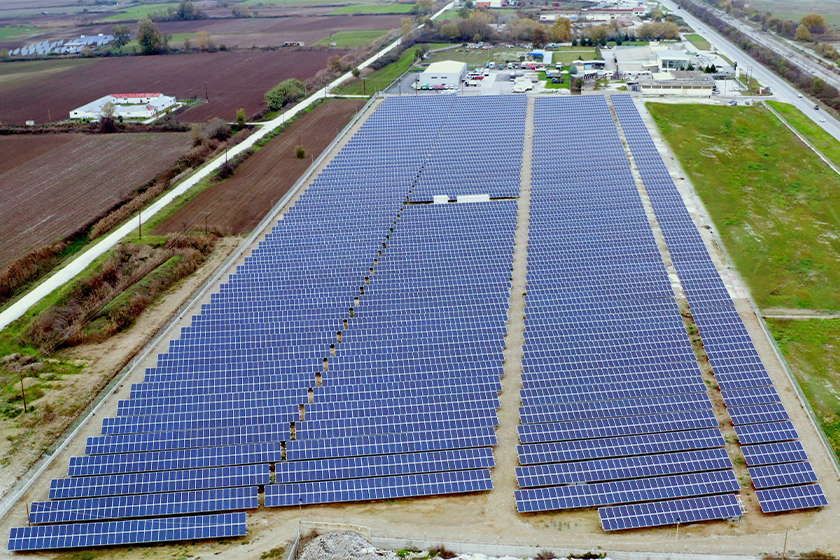 A privately-owned 4MW photovoltaic park of the company.
NUMBERS SPEAK LOUDER THAN OUR ACTIONS
Energy saving
- Exalco has internal energy consumption meters and monitors with the use of respective indicators (KPIs) and ERP and Data Analytics software the performance in relation to the use of electricity and natural gas per unit of product produced.
- Over the last ten years, electricity and natural gas saving has been equal to 24% and 44% respectively per unit of product.
- Compared to the existing base (reference) year 2019, which is a model for the comparison of energy consumption for the Significant Energy Uses, the company has saved 3.640MWh in 2020 and 6.450MWh in 2021, leading to continuous reduction of carbon footprint.
- It wishes to cooperate with suppliers who apply energy management systems.
- It obtains equipment and consumables upon assessing their energy class.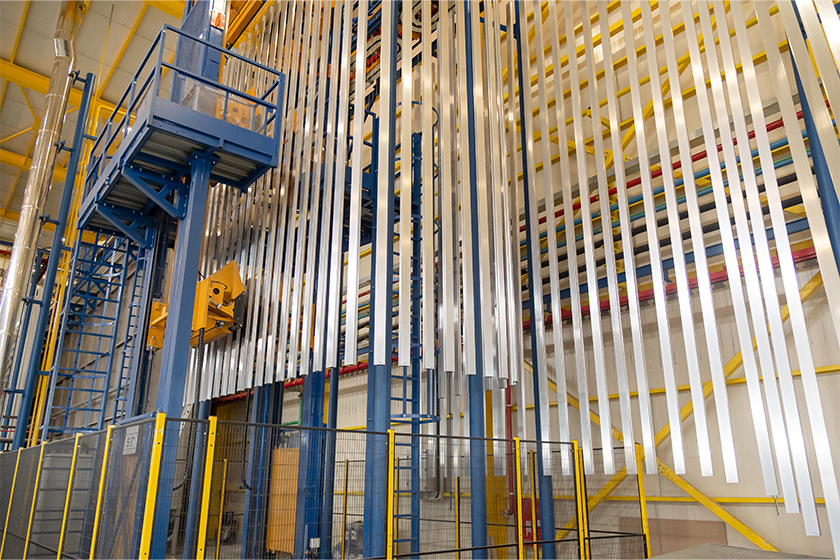 A view of the new state-of-the-art electrostatic painting system of very low energy consumption. An investment of 2021.
Environment
- Exalco monitors the water consumption index of the production units and achieves saving on water use by carrying-out technical projects (e.g. conversion of water-cooled systems into air-cooled systems). Over the last ten years, the water use has decreased by 30%.
- It monitors the quality characteristics of Biological Wastewater Treatment Plant and no deviation from the requirements of the environmental conditions has been observed over the last ten years.
- It complies with the domestic and international Environmental Law and the requirements of bodies [Electronic Waste Register (HMA), Hellenic Recycling Agency (EOAN), EU Registry, E-PRTR)].
- As provided for in legislation, it collaborates only with authorised recycling companies of hazardous and non-hazardous waste.
- It recycles 100% of aluminium scrap arising from the aluminium extrusion production process and sends it to an authorised external production unit for recasting.
- It recycles 100% of hazardous materials (e.g. lubricants) through recycling companies.
- It recycles 100% of solid non-hazardous waste, notably packaging materials, through recycling companies.
- It recycles 100% of consumable electrical equipment, such as lamps and batteries, through recycling companies.
- It has bins of recyclable materials in order to ensure a clean environment.
- With the use of technology and ERP and Data Analytics software, it optimally plans the needs for consumables.
- It cooperates with environmentally-aware suppliers.
- It obtains consumables which are fully recyclable and/or environmentally-friendly.
- The emissions of gaseous pollutants (direct and indirect emissions in units of tCO2eq/year) are monitored and, in proportion to the annual productions, an improvement has been noted over the years, which is due to the increase in the quantities of the production of products and the optimisation of planning through ERP and Data Analytics software.
- It adopts the Annual Report on Emissions and Environmental Quality Monitoring.