Special Aluminium Coatings
Special Aluminium Coatings
Description:
Inspiration and protection without compromises
For inspiration and protection without compromising EXALCO provides powder coating services and high quality anodizing and a wide variety of colors and designs.
EXALCO ensures quality and impeccable aesthetic result, in full respect of the strictest international standards and allocating certificates QUALICOAT for electrostatic painting units & QUALANOD for anodizing plants.
The certification QUALICOAT now includes special treatment for seaside class. The anodizing unit of EXALCO offers complete control in color, uniform result, smooth coat and improved aluminum corrosion behavior for even greater durability.
Electrostatic Painting
The electrostatic painting units of EXALCO can cover a palette of over 200 RAL colors. The main color palette of EXALCO which is immediately deliverable using the method of electrostatic painting includes 79 different shades:
--RAL gloss
--RAL mat
--RAL metallic (Bonding technology)
--Special Colors
The abovementioned categories are designed specifically for architectural applications, environmentally friendly colors, and in order to suit modern demands for innovation and aesthetic result. Rows Sahara and Mesogeios which belongs to the category Special Colors, are based on an architectural polyester resistant system, certified according to the standard Qualicoat, Class 2.
Paint System V.I.V. DECORAL for WOOD IMITATION
In a special horizontal aluminum electrostatic paint unit in compliance with the certified paint system QUALITAL, V.I.V DECORAL, perfectly captures wood imitation colors in aluminum. The specific method of coating provides excellent finish and durability in the harshest environmental conditions, acting as a protective layer.. For wood imitation shades, EXALCO provides a total of 15 shades, finish can be either glossy or textured.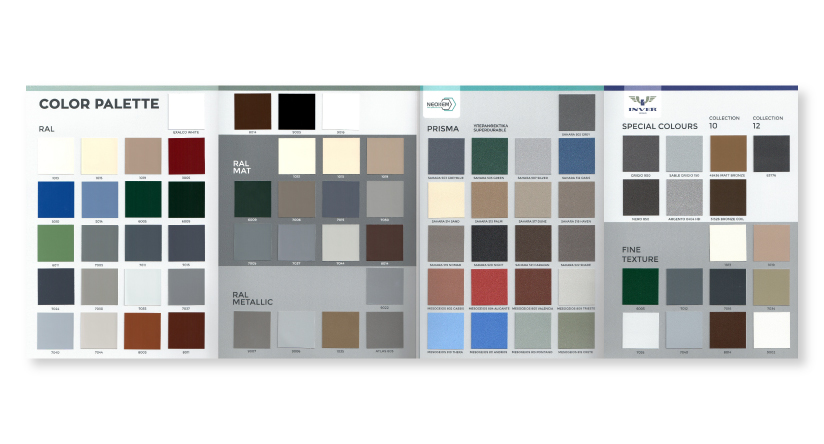 Anodizing & Ιnox Anodizing
The company provides 9 anodizing colors (white, black, brown and yellow) and for inox anodizing provides 4 colors. All shades are delivered either in glossy or matt surface. Also, there is color-matching ability.
The colors of Exalco guarantee impeccable appearance, high UV resistance, excellent scratch resistance, smooth coating, improve behavior and corrosion resistance of aluminum for use in external environmental conditions.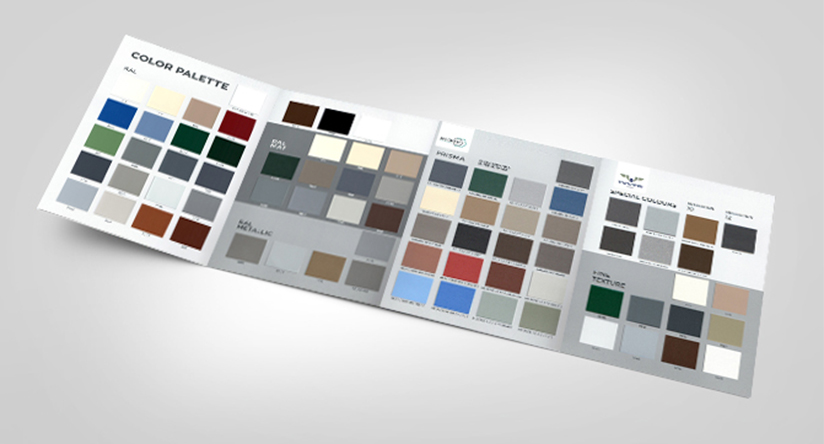 Download Catalogue
Interest Enquiry
To view the Certificates, you must be a registered user. To register clickhere.
If you are a registered user, please login

(scroll to the top of the page).